The Davison Insurace Agency Family
Kent Davison, President
Born and raised in Arlington, MA. Kent continues to have a lifelong connection with Arlington. Upon graduating from Arlington High School, Kent continued his education at Brown University and later New England School of Law. Kent uses his decades of experience in both the Law and Insurance to advise his clients on ways to protect their assets from catastrophic events and liability exposure.
Matthew Davison, Vice President
Born in Arlington, MA and raised in Burlington, MA. A graduate of both Burlington High School and Bowdoin College, Matt spent several years of his professional life in the retail and banking industries before transitioning full time into the family business.  Integrity and hard work have always been the keys to his success.  When not at work, Matt enjoys spending time with his wife, Megan, and two daughters, Grace and Abigail.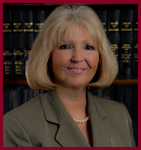 Carol Davison, Office Manager and CSR
Carol was born and raised in Arlington, MA and is a Graduate of Arlington High School. Carol started working for Davison Insurance Agency Inc. in 1984. She is a very experienced, professional, and valued employee. Everyone would agree, she is the heartbeat of the agency.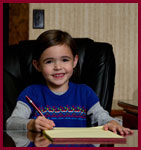 Grace Davison, CSR in Training
Though only 5 years old, Grace is a customer service representative in training. She is a good listener, compassionate and empathetic. When not attending preschool, Grace likes to unwind with some of her favorite dolls, listening to a little Fresh Beat Band or watching Dora the Explorer.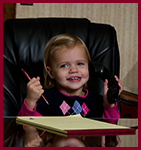 Abigail Davison, Claims Specialist in Training
At only 2 years of age, Abby is a claims specialist in training. She is an accident waiting to happen. When not annoying her older sister, Abby unwinds by not unwinding at all. She enjoys wrestling with her giant teddy bear, pretending to pilot rocket ships to the moon or watching Mickey's Clubhouse.
Michael Anthony LaCascia, Messy Situations Coordinator.
New Born but already creating accidents that the rest of us have to clean up. His Hobby is sleeping but when awake he lets his voice be heard. He Commands attention at all times and has a wonderful smile.